Kenyans defend Lupita Nyong'o over her response to Balala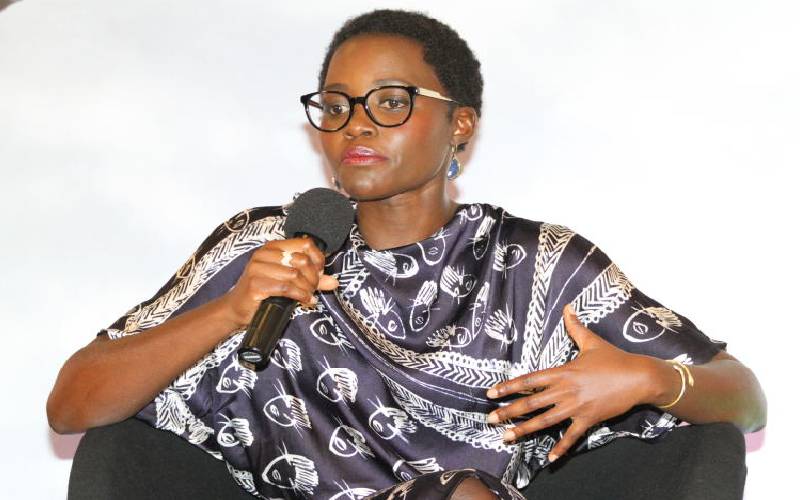 Kenyans on social media have defended award-winning actress Lupita Nyong'o against the accusations that her response to Tourism CS Balala's claims that she was unreachable for a tourism ambassador job was disrespectful.
They took to various platforms on Saturday to accuse Kenya Film Classification Board boss Ezekiel Mutua of being unfair to Lupita.
According to them, it is CS Balala who should be called out for lying that he looked for Lupita for five years in vain before settling on UK supermodel Naomi Campbell as a tourism ambassador.
Read More
"This kind of subservience is unacceptable. It is the waziri who actually injured Lupita's reputation by insinuating she was unavailable and unreachable when he could have called me to link him up if his contacts are that limited," said David Makali.
 "But Omwami, why did the CS lie to the public? Does Lupita live in Mars? So Naomi Campbell is the only superhuman who lives on Planet Earth!… let Lupita be," said Philip Etale.
"I think the deceit in Balala's statement is totally inappropriate. He should have picked his phone and just say "Lupita here you are. I am ready to rectify my mistake" you being a global icon should come with some roles to your country and endorsements," said Vincent Jumia.
 "Being loyal to your country is relative. Lupita was very loyal to her fellow citizens by "telling" them the truth. In fact, you're being disloyal to this country! You can't just call out on someone for standing out for the truth in the name of respect," said Elly Mazayo.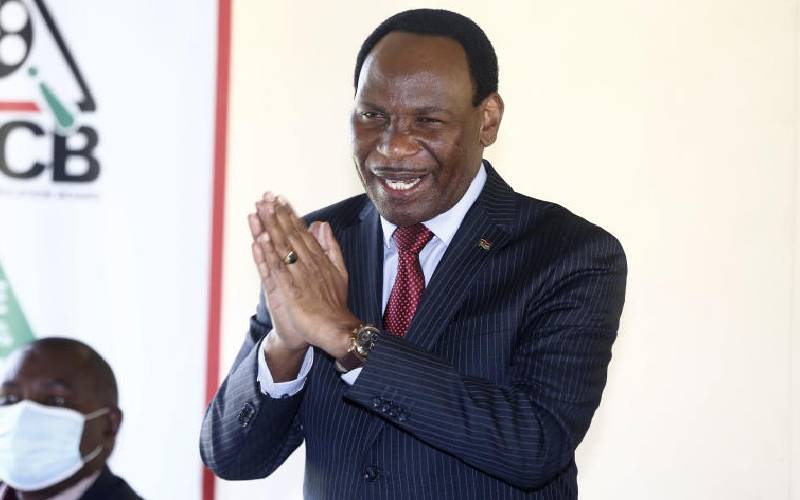 Mutua on Friday said Lupita's should have directly contacted CS Balala instead of laughing off his claims on social media.
"I think the sarcasm in Lupita's response to CS Balala is totally inappropriate. She should have picked her phone and just say "Waziri, I am here. I am ready to serve my country." Being a global icon should come with some loyalty to your country and respect for elders!" he wrote on his Twitter.
Balala was quoted saying that his ministry tried to reach out to Lupita for five years to appoint her as Kenya's tourism ambassador in vain.
In a response, Lupita laughed off Balala's remarks and accompanied the remark with her photo laughing ironically.
"Me when I hear the Kenyan Ministry of Tourism has been looking for me for five years. #Imrightherebaby #alternativefacts," she posted on her official Twitter handle, creating a fresh online debate.
Last week, at Kenyatta University, Balala said they had not settled for Lupita for the branding role because she was too busy with other engagements.
"I know everybody is asking why not Lupita. Lupita has commitments and her managers cannot allow us to access her. We've spent the last five years looking for Lupita," Balala said.
Balala went ahead to note that his Ministry makes appointments while targeting specific markets.
"We can have one of our own, and we already have Eliud Kipchoge. We are targeting specific markets and sectors, so we will identify brand ambassadors because of that. We use Kipchoge to market Kenya because of his vast international networks," the CS said.
While justifying the appointment of the 50-year-old Campell about two weeks ago, Balala said the Briton was well-positioned to help market Kenya as an ideal tourism and travel destination. 
"We welcome the exciting news that Naomi Campbell will advocate for tourism and travel internationally for the Magical Kenya brand," he said in a press statement following the signing of the deal in Malindi where Campbell was holidaying.
"I am impressed with the world-class standard facilities at the Professional Golf Association (PGA) Baobab course located in Vipingo Ridge, the only golf course credited by the PGA in the whole of Africa. I invite golf professionals globally to visit the course to enjoy the experience," Campbell said.
The appointment of the Briton who visits Kenya almost every year drew criticism from a section of Kenyans who felt the role should have been awarded to a celebrated Kenyan.
"What value will Campbell bring? Why not choose people like Lupita and other notable Kenyans?" wondered one Alphonse Kiama on social media.
I think the sarcasm in Lupita's response to CS Balala is totally inappropriate. She should have picked her phone and just say "Waziri, I am here. I am ready to serve my country." Being a global icon should come with some loyalty to your country and respect for elders!
— Dr. Ezekiel Mutua, MBS (@EzekielMutua) January 22, 2021