In 2020, the show went on. Here are the Top 10 movies of a strange year
It most certainly wasn't a typical year, especially for cinema. As Tinseltown put many things on hold until 2021 (or at least until an unexpected release on streaming services), questions of how to truly evaluate this year's entertainment have surfaced. Many critics groups as well as The Academy of Motion Picture Arts and Sciences pushed their voting and changed their rules to accommodate this significant shift.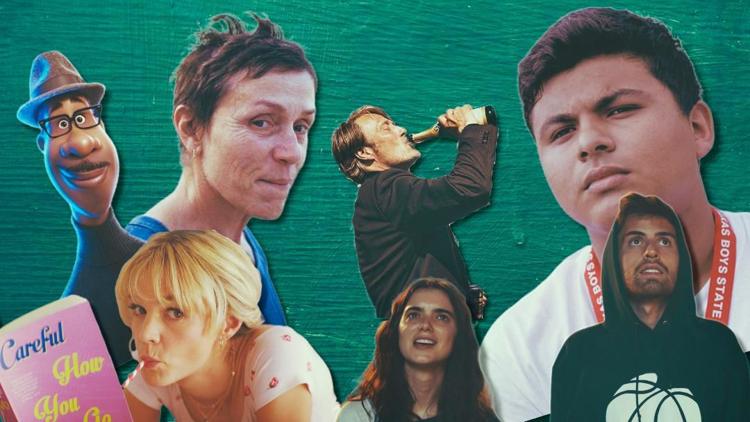 We may not have witnessed blockbusters like No Time to Die, A Quiet Place Part II, and Dune on the big screen, but I'd argue 2020 still produced a plethora of terrific movies.
Here are 10 incredible films that played the most on my mind and heart, as well as other fun best-of lists:
10. Another Round — The debate over alcohol's risks and benefits still simmers today, and Danish filmmaker Thomas Vinterberg (2012's The Hunt) unwinds a fascinating yarn with his latest stroke of dramatic genius. Mads Mikkelsen follows up his stunning work in last year's Arctic with another impactful performance. Another Round is a compelling, moving snapshot of a group of men searching for their second wind with reckless aplomb. Watch it for the dazzling climax alone.
9. The Nest — Sean Durkin's The Nest makes a great companion piece with A24's A Most Violent Year. Both films are quiet, intimate variations on narratives that have been told quite loudly many times before. Starring a very good Carrie Coon and Jude Law, The Nest is one that sneaks up on you with its exceptional storytelling and cinematography. Beyond its technical prowess, the film explores genuinely important themes: the fragility of love, the importance of communication, and the difficulty of finding a healthy and comfortable work-life balance. The last shot, as well as what you feel in its wake, hasn't yet escaped me.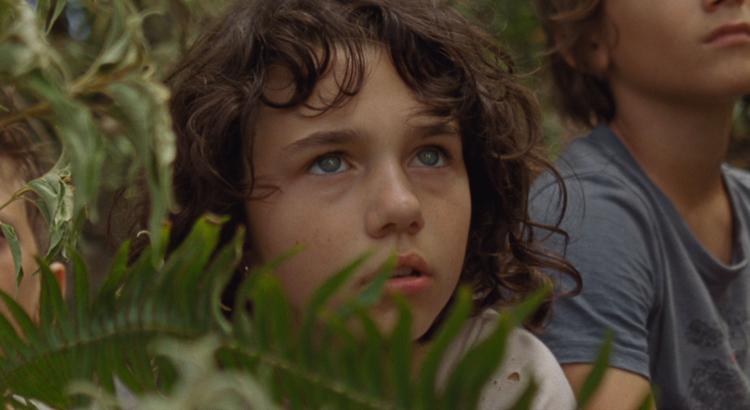 8. Wendy — The release of this wonderful, wildly underappreciated gem was a travesty. (It was released just before quarantine and was made right smack in the middle of the Disney-Fox merger.) Of all the titles that hopped over from Disney animation to live-action, Benh Zeitlin's new take on the world of Peter Pan did it best. It's a work in which family, love and heartache are all delved into insightfully, as emotional experiences transition from raw to tender. Zeitlin poured seven years of his life in crafting this journey, and the passion and determination show. Hopefully, more filmmakers take bigger risks with reimagined tales like this going forward.
7. Soul — The latest Pixar film is yet another wildly imaginative high-concept ride tempered with joy, music and creativity. Co-directed by Pete Docter and Kemp Powers, Soul skewers the internal psychological constructs of Inside Out and Coco's afterlife exploration with the plot of Heaven Can Wait. The film's glowing designs and touching message about all lives having merit, whether accomplished or yearning, is something to be deeply felt. Trent Reznor and Atticus Ross's musical score will be my writing music for the next year.
6. Palm Springs — Just as soon as Andy Samberg enters the frame, confidently dancing around a wedding reception as if he's in La La Land, a goofy smile crawls across your face and never stops. Who knew watching a pair of love birds forced to live the same day over and over again would hit so close to home in 2020? This romantic comedy takes a refreshing new spin to the classic Groundhog Day formula. Funny, charming and surprisingly heartfelt, Palm Springs is a wowzer.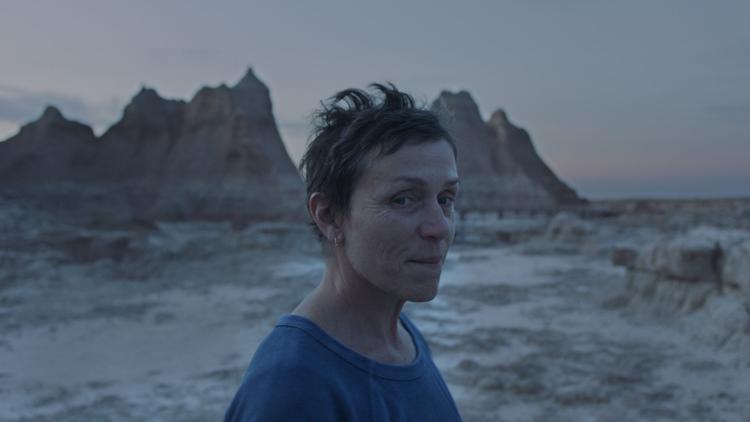 5. Nomadland — Chloe Zhao's patient and tender drama is as comparable as it gets to embarking on a long, meditative bike ride. Combining many of the themes and dramatic thrills of Into the Wild and The Florida Project, it just breathes what life is — the intermingled feelings of regret, happiness, depression, community, loss and all the mess in between. Beautifully carried by Frances McDormand, Nomadland presents with love and authenticity a subject matter that society often chooses to ignore, and it teaches us to embrace the world's natural state, with all its ups and downs.
4. Hamilton — Let us not forget the glory of Hamilton, which arrived on Disney+ during a time of much need. It brought together a phenomenal, diverse cast of talents who spun history with rhythm and rhyme to make you clap along and send your jaw to the floor. With its multi-plotted narrative, intimate shots and explosive word grenades, Hamilton didn't throw away its shot to amaze on film. It's simply perfect.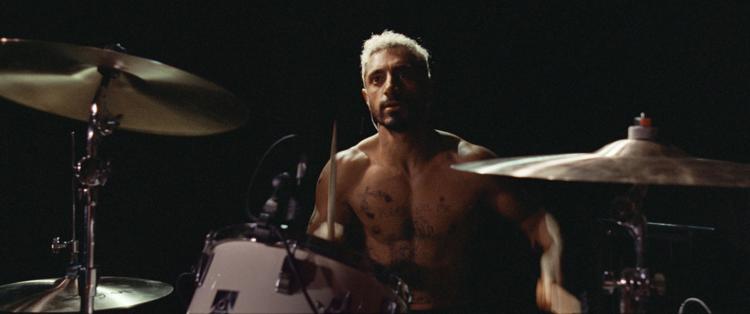 3. Sound of Metal — Here's a film that I wish I had seen in theaters, but watching it at home with noise-canceling headphones was the next best thing. This drama, skillfully directed by Darius Marder, follows a heavy metal drummer (an extraordinary Riz Ahmed) who suddenly goes deaf. Marder creates a graceful soundscape that puts you right into the headspace of its central character as he navigates a scary, new reality. It's a remarkable film that makes you pause, reflect and cherish what's in front of you rather than work to get back to what you had — wisdom that we all need to hear during these unprecedented times.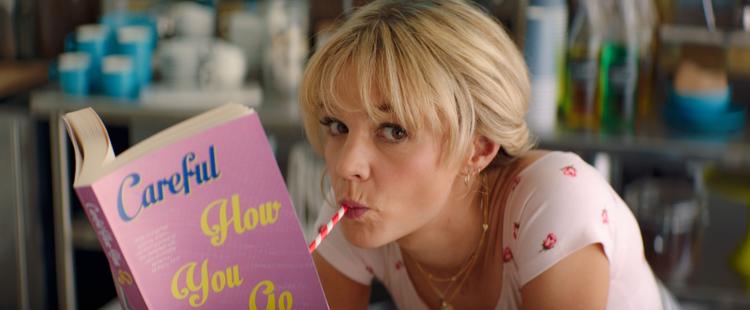 2. Promising Young Woman — No 2020 film sent a more electric jolt through me than Promising Young Woman. The power of Emerald Fennell's writing and direction, as well as Carey Mulligan's career-best performance, add up to a bold revenge thriller. Too often, our current system allows the guilty to wander free and prosperous while the survivors receive lifelong trauma. Fennell pulls no punches in fashioning this daring examination of rape culture. The conversations that I had following it will be ones that I will carry with me.
1. S#!%house — It says something when you think about a movie daily since you saw it, regularly listen to its soundtrack and just light up when it comes to discussing it with others. Cooper Raiff's S#!%house captures the complexities and emotions of adolescence through a college freshman's journey. Through this story, I found myself remembering real conversations I had experienced with more or less the same words. There's no hidden agenda, no phony violence or fancy choreography. It's just life, perfectly realized on screen with authentic characters, plenty of laughs and astounding emotional resonance.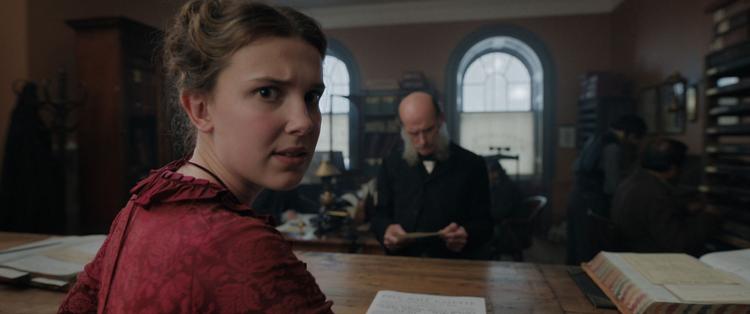 The next 10
Best documentaries
Best animated features
5. The Lego Star Wars Holiday Special
Best horror movies
5. The Devil All the Time
Feel-good entertainment (including TV)
5. Eurovision Song Contest: The Story of Fire Saga
8. To All the Boys: P.S. I Still Love You
9. The Christmas Chronicles 2
10. Bill & Ted Face the Music
Funniest movies
2. Borat Subsequent Moviefilm
6. The King of Staten Island
7. Eurovision Song Contest: The Story of Fire Saga
10. The Lego Star Wars Holiday Special
Weirdest movies
2. i'm thinking of ending things
5. The Devil All the Time
Most disappointing movies