"I'm Lucky to Call Him a Brother": Vin Diesel Paid Heartfelt Tribute to 'Role Model' Jackie Chan at 2019 BAFTA Awards
Vin Diesel is one of the best action movie stars in Hollywood. Best known for his work in the Fast and Furious franchise, Vin once made it to the top three in Forbes's list of highest-paid actors in 2015. However, even the big movie star once looked up to someone and took inspiration from him. The one who served as his inspiration was none other than the celebrity who ranked second on that very list, Jackie Chan.
ADVERTISEMENT
Article continues below this ad
The international movie star, Jackie Chan, has a beautifully decorated acting career. With a career that has spanned several decades across several continents, Jackie is a living legend in the film industry. Through his works, not only has he cemented his name in the world, but he has also shown the action genre in a new light. In turn, inspired new minds like Vin Diesel (once upon a time), who looked up to him.
ADVERTISEMENT
Article continues below this ad
Jackie Chan was honored at the BAFTA Awards 2019
For his contribution to the entertainment industry, Jackie Chan was honored at the British Academy Britannia Awards, BAFTA 2019. He received the 'Albert R. Broccoli Britannia Award' for worldwide contribution to Entertainment. Vin Diesel did the honors of presenting the awards to his idol and friend, Jackie Chan. While presenting the award, Vin's funny yet heartfelt speech made the action-comedy legend tear up.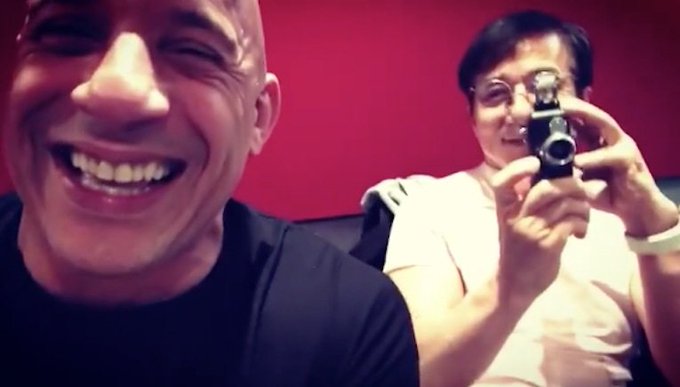 Vin started his speech on a comic note sharing the details of his movie night with Jackie. The two tough fluff balls were watching the romance musical "Guys and Dolls," the night before the event. The presenter subtly transitioned his speech from a coming note to a more serious one. He said that Chan has redefined what being an international movie star meant. He also revealed that Chan was his inspiration and, despite being his friend, Jackie is someone he looks up to.
ADVERTISEMENT
Article continues below this ad
The star spoke about Jackie Chan's perseverance. Vin applauded his zeal to make it big in Hollywood with his talent despite the initial failures he faced. Vin added, "His significance is one of great importance. He does something to the world. He somehow adds his multi-cultural component to his movies and to his message."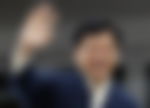 Talking about his bond with the international star, Vin said, "I'm lucky to call him a brother. I'm lucky that he wants to watch guys and dolls with me. That's kind of cool. But I'm also lucky that I was able to use him as a role model in so many ways in approaching the action genre. When I say he is a global icon, a trailblazer, I mean it with all my heart and I mean it with so much pride. Jackie Chan- the world is a better place because of you."
ADVERTISEMENT
Article continues below this ad
Watch Story: "Are You Out of Your Cranium?": Despite Making $17 Million a Year, Shaquille O'Neal Did Not Fear for His Life Just Like Hollywood Actors Tom Cruise and Jackie Chan
After perfectly summarizing the actor's contribution to the industry, Vin Diesel presented the award to Jackie Chan.