Debbie Reynolds Owned a Massive Collection of Hollywood Memorabilia, Including Elizabeth Taylor's Costumes
Debbie Reynolds cared deeply about preserving Hollywood's history. Her way of doing so was to build a vast collection of costumes and memorabilia from classic films, some of which included costumes Elizabeth Taylor—her close friend, turned rival, turned friend again—wore.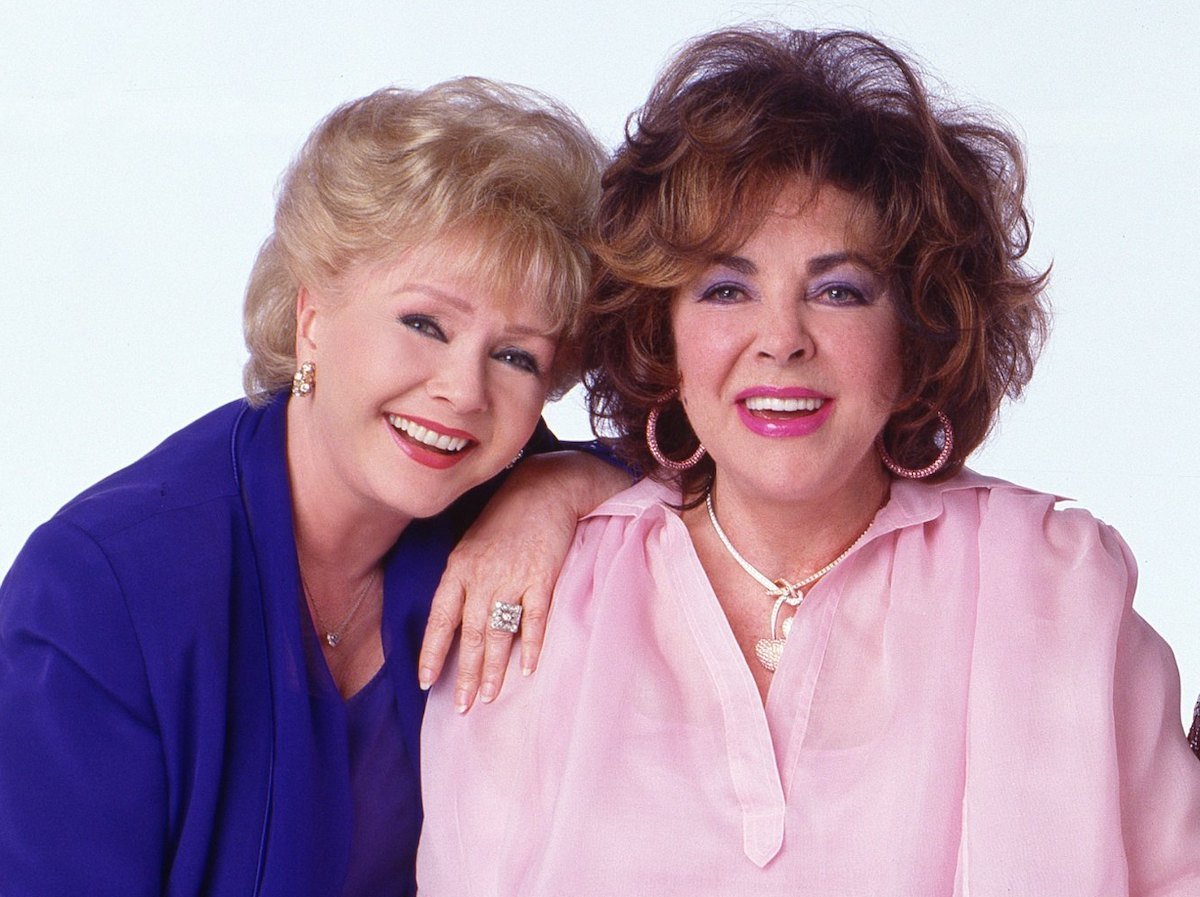 Debbie Reynolds owned Marilyn Monroe's 'Seven Year Itch' dress, ruby slippers from 'The Wizard of Oz' and more
Reynolds' collection was one of the most impressive and thorough conglomeration of Hollywood memorabilia in history. Before a majority of the collection was sold off, it included Marilyn Monroe's iconic white dress from the subway scene in The Seven Year Itch, Judy Garland's ruby slippers and blue dress from The Wizard of Oz, Julie Andrews' brown dress and guitar from The Sound of Music, and Barbra Streisand's Hello, Dolly! gowns.
She also owned Elvis Presley's grand piano from his Holmby Hills mansion, Charlie Chaplin's bowler hat, and even a camera used to film Star Wars.
Among the collection was one of Taylor's Cleopatra headdresses. Fans of the Singin' In the Rain star will recall that Taylor was married to Reynolds' ex-husband, Eddie Fisher, while filming the exorbitantly expensive Cleopatra. Their marriage was defined by scandal, as Fisher left Reynolds and their two young children, Carrie Fisher and Todd Fisher, for Taylor. Fisher and Taylor got married the same day his divorce from Reynolds was finalized, but their marriage famously didn't last.
Taylor and her Cleopatra co-star, Richard Burton, struck up an affair on set, which was also salaciously public. During their first marriage (they got married and divorced twice), Taylor and Reynolds reconciled their friendship.
RELATED: Debbie Reynolds Publicly Slammed Eddie Fisher for Being an Absent Father To Carrie and Todd
Debbie Reynolds tried to collaborate on a museum with the Academy of Motion Picture Arts and Sciences 5 times
In 1970, Reynolds bought a great deal of her collection from the MGM prop and costume auction. She spent the following decades adding to the collection and repeatedly trying to realize her dream of getting it into a museum.
The actress initially had the collection displayed in a Las Vegas museum she opened in the '90s, but it went under in 1997. She then focused her efforts on collaborating with the Academy of Motion Picture Arts and Sciences. She pitched the idea to the Academy five different times to no avail.
"I said, 'Please, let's do this together.' It was refused each time," she told Hollywood Reporter in 2014.
She ultimately decided to sell most of the pieces, although she did keep some for herself.
"I still have a lot of my things, but I decided to become rich," she told the L.A. Times in 2012, according to Vanity Fair. "And I had all of this that I'd invested my money in, millions over the years . . . I sold my collection, but not everything. So I decided to pull some money out so that Carrie and [her brother] Todd and I could do whatever we wanted to do."
In the end, Reynolds ended up making $25 million off of the collection. One of the items Reynolds didn't sell was one of the original Maltese Falcon statues from the Humphrey Bogart film of the same name.
"I'm keeping him," she told Hollywood Reporter. "He's mine. It's one man that did not get away."