40 years ago, the Altos de Chavón amphitheater came to life with a Frank Sinatra concert.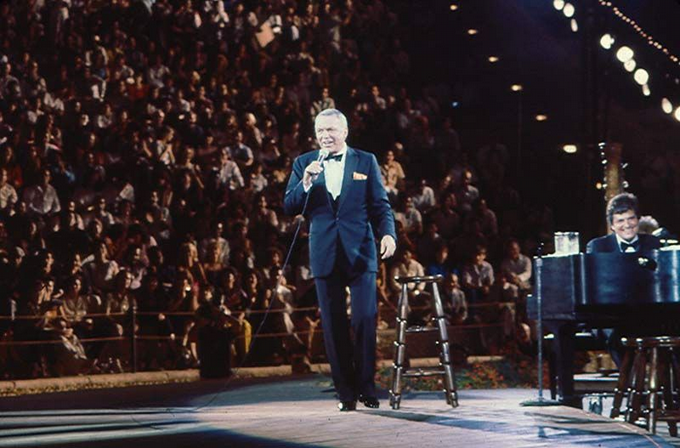 The "Chairman of the Board," Frank Sinatra
Santo Domingo, DR
On a day like today but in 1982, the symbolic Altos de Chavón stage, located in the Casa de Campo complex in La Romana, was inaugurated with a masterful concert by the late American artist Frank Sinatra.
"Concert for the Americas" was the show that kicked off 40 years ago at the amphitheater where the most renowned artists have performed.
The Twitter account of the artist's life recalled the memorable date with a video of Sinatra performing the song "My Kind of Town (Chicago is)."
The show was attended by some five thousand people who enjoyed 19 of the artist's songs.
Frank Sinatra was one of the most renowned American artists. His musical career led him to win several Grammy Awards, and his incursion into the acting world also earned him an Oscar Award. He died on May 14, 1998.
Some of the artists who have performed at the amphitheater are Elton John, Julio Iglesia, Gloria Estefan, Shakira, Franco de Vita, Luis Miguel, Pitbull, and Karol G, among others.
The Altos de Chavón Amphitheater (and Altos de Chavón) was designed by the famous designer, Roberto Coppa, hired by Charles Bluhdhorn, president of Gulf & Western, owners of Casa de Campo, according to Casa de Campo's website.
Tomorrow marks the 40th anniversary of Frank Sinatra's Concert for the Americas held in the Dominican Republic in 1982. Here is his performance of "My Kind of Town (Chicago is)" from the show. 🌎🎤 pic.twitter.com/yMj3uf3Ga8

— Frank Sinatra (@franksinatra) August 19, 2022